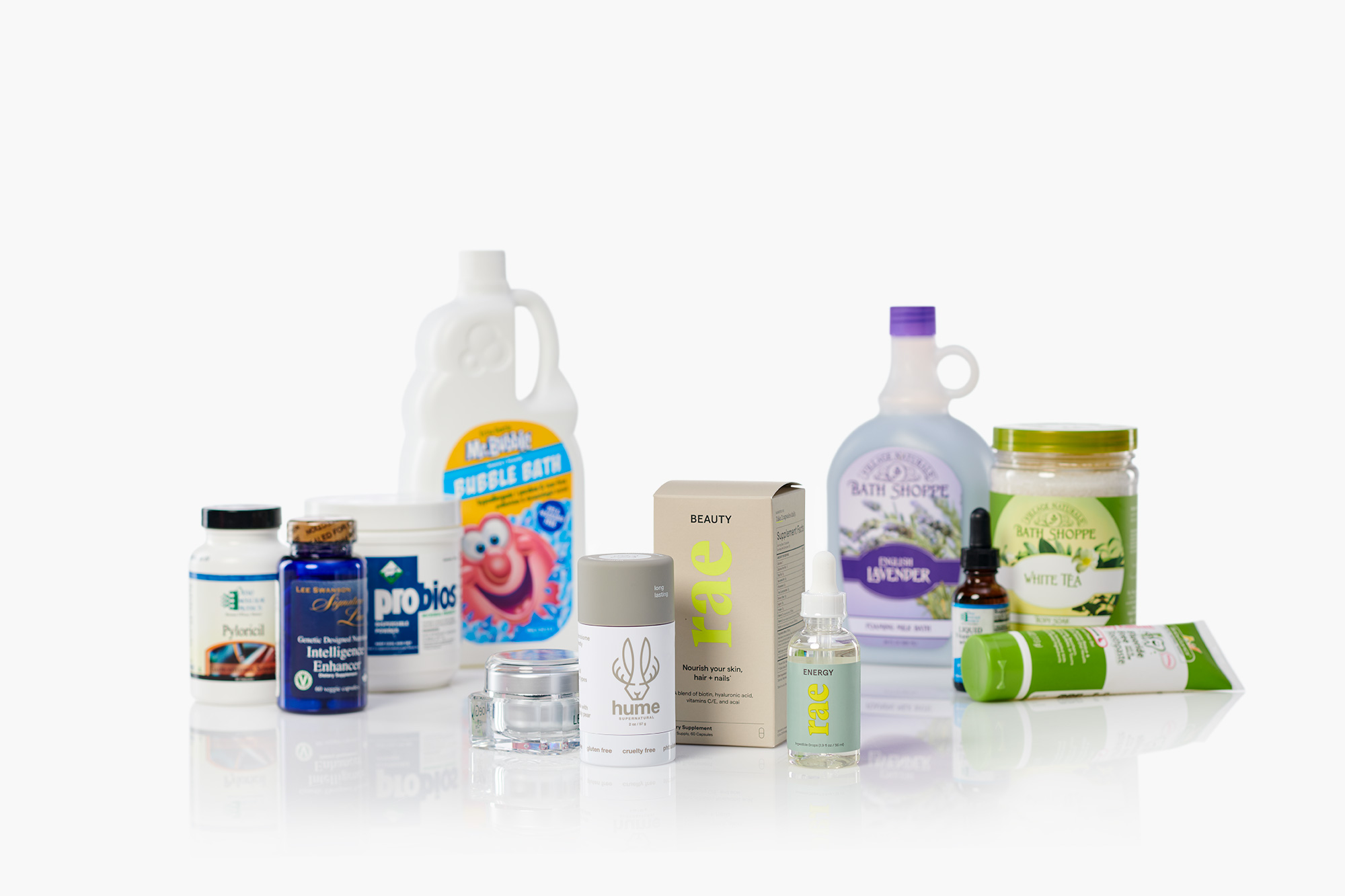 Health & Beauty Packaging
We're more than a supplier, we're a partner
All Your Health & Beauty Packaging Needs, All in One Place
From brand presence to consumer safety, we offer packaging solutions that put your product first.
At Gamer Packaging, we provide both stock and custom beauty product packaging that will quickly communicate your brand's story and get your product noticed. Our mission is to deliver innovative personal care and cosmetic packaging solutions that will keep your business running smoothly, profitably and create the highest level of customer satisfaction.
Watch here to learn how we have helped others bring their products to life!
We understand that pharmaceutical and nutraceutical packaging needs to be functional, eye-catching and maintain the product's integrity.
Our healthcare packaging designers can help instill confidence and trust by sourcing the right options for your product. From plastic jars and bottles in various sizes to tamper evident bands, we'll provide you with pharmaceutical and nutraceutical packaging that represents your brand and protects your product. You can trust Gamer Packaging to fulfill your health product packaging needs and help your business grow.
Types of Packaging
Gamer Packaging offers a wide variety of packaging solutions for the personal health & beauty industry, including:
Plastic Jars & Bottles
Glass Jars & Bottles
Metal & Plastic Closures
Plastic Pails & Tubs
Sprayers & Pumps
Shrink Sleeve & Pressure Sensitive Labels
Decorative Tins
Tubes
Aluminum Bottles
Aerosol Cans
Child Resistant Closures
Flexible Film & Pouches
Tamper Evident Bands
And more